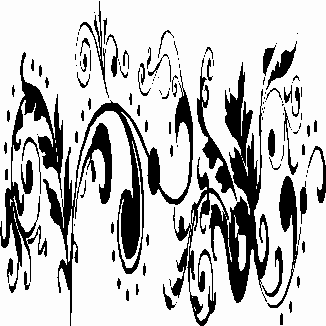 In Memory of
Marvin Lee Perry
Beloved Son, Brother, Uncle, Teacher and Friend
The following are remembrances from his students and fellow teachers from the Overseas Teaching Program…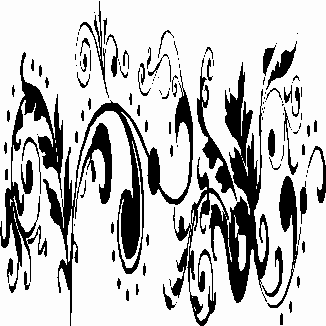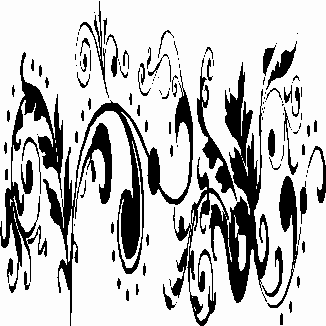 I was so sorry to hear of the passing of your uncle, Marvin Perry. He was my chemistry teacher at Naples American High School, 1985-1988. He was a great teacher and one I still remember greatly to this day. He had a real interest in students and their achievements.
My best memory of him was after one of his tests. I had a real interest in chemistry and so he knew from my past work that I worked and studied hard for the course. For some reason, I completely panicked while taking a chemistry test one day. I couldn't come up with many answers or even partial answers. Most of the test was empty by the time I had to turn it in.
He called me back into the classroom later and asked me what happened, because this was so out of character. I told him that I had studied, but I didn't know what happened; I just panicked and couldn't finish. We discussed that some more, and then he let me take the test over again for credit. He really showed me the virtue of mercy in a tough course situation!
Since then, I earned my BS in Biology, a Masters in Library Science, and I am now a science librarian at a liberal arts college. I hope that he would be pleased!
Please convey my condolences to your entire family. I know he will be missed by many people around the world.
Peace,
-Beth
Beth M. Transue
Librarian/Collection Development Coordinator Messiah College btransue@messiah.edu
AIM: MessiahLibrarian, BoolibMessiah
Facebook
http://www.messiah.edu/murraylibrary/
717-691-6006 x3810
One Grantham Ave, PO Box 3002, Grantham, PA 17027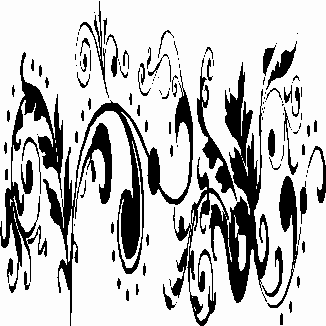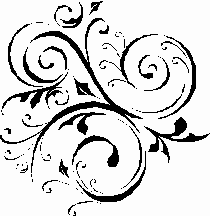 I was in his Chemistry class. He was a very nice person and a good teacher even though I got a D. I'm sure he just passed me to get rid of me. I tried hard but just never could understand it and I think he knew I tried. It is so sad to hear of my teachers and classmates dying. They were a very important part of my world for 3 1/2 years. Thanks for letting me know.
Vicci Guenther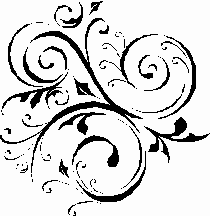 I always knew Mr. Marvin Perry as Mr Perry because when I was in his presence he just deserved the respect of recognition as a teacher, and professional. His journey with us at Orleans American High School and throughout the years touched so many lives in a positive manner.
My deepest condolences to the Perry family and I will be certain to remember him at Mass and in my prayers.
Aubrey
Aubrey White
Class of 1960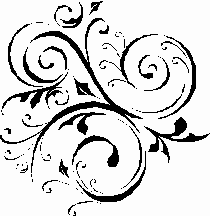 How well I remember chemistry class with Mr Perry. He was quite the flashy dresser - the pink shirt.
Carol Krueger Holben '59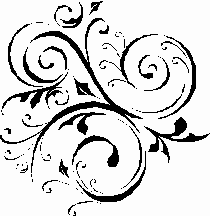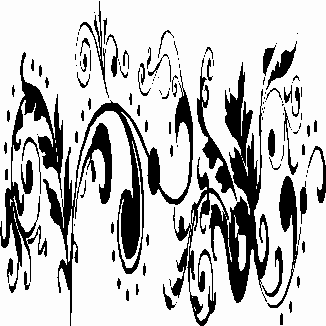 Thank you for the message regarding Mr. Perry. I must tell you that he is one of the few teachers I have ever had that I remember, and is probably the only one that I remember fondly. He was exceptional in that he displayed humor and patience that so many others did not at that time especially considering that these were DOD schools.
I have over the years wondered what became of him, please pass on my sincere condolences to his family, thank you.
John Racek
OHS '61 (I will think of it that way even though I graduated from Poitiers in '61)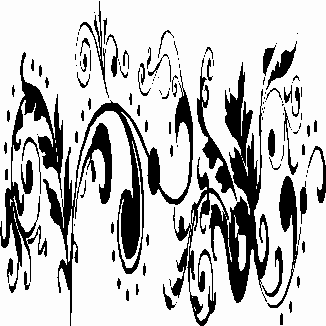 Thank you for passing on the said news. He was a great guy who had a profound influence on many of our lives. He will never be forgotten by those of us who knew him well.

Best regards from Bangkok,

Ed Corcoran
OHS '59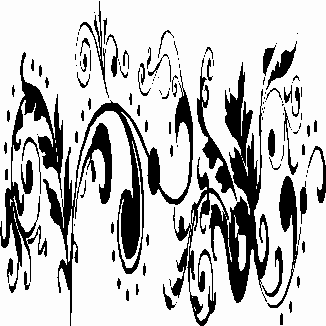 How very sad. Mr. Perry was a special person and a wonderful teacher. I'm glad I had a chance to know him. I think he led an interesting life- from what Charlie tells me. So, I will celebrate his life.
Gudrun Blackmon
Juvenile Justice Coordinator
National Visiting Youth Program Coordinator 910.396.1270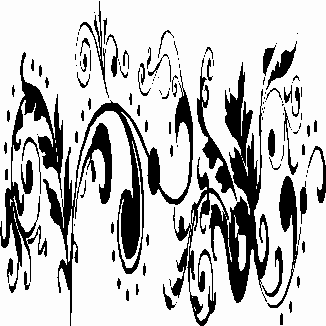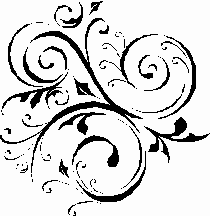 Hello, I'm very sorry for your loss. Your uncle was an incredible teacher that even after 26 years, I still think about often. He had high standards and his style brought out the best in his students. I still smile when I think about him looking over his glasses at these two guys that were slouched in their chairs and saying "please try not to look so athletic." If Mr. Perry's obituary is published, I would very much appreciate receiving a link.
Dirk Middents
Naples American High School, Class of 1983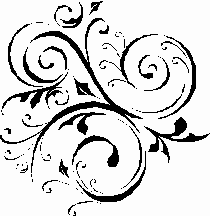 Monica,
Sorry to hear about your Uncle. I had him as a physics teacher my senior year in Orleans. I also recall that he was an accomplished jazz pianist. It's funny how certain people can have a lasting impact on you. One rememberance I have of your Uncle is what he wrote in my Year Book that year: "Jim, it's been nice knowing and having you in my class; and if I may get a man-to-man word in edgewise, switch to vocal music." By the way, I haven't seen that book since I graduated. I just never forgot his words.
I visited your web page and know of your musical talents (Obviously, it runs in your family). With encouragement from your Uncle, I too pursued a career in vocal music. I performed as a jazz/pop vocalist for nearly 30-years...club work, resorts, big bands, etc. Never quite making it, but successful enough to support my family while pursuing a BS, Masters and Ph.D.
He certainly had a life worth celebrating!
Dr. Jim D'Amato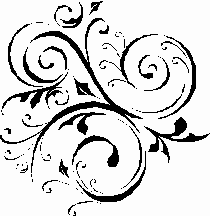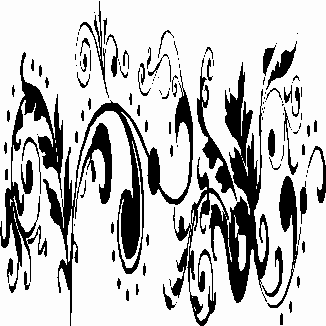 I Am Very Sad To Hear That Mr Marvin Perry 'S Dead And He Was My Chem,Physics And Algebra Teacher When I Was In Fshs Naples Italy 75 To 77.

I Wish To Say God Belss You And Your Family Which We Say In Turkey For The Whose Alive From The Family After Funeral.

Regards
Mr Gokhan Ertemin
Class Of 77 Fshs Naples Italy (See Nahs Web Site.)
Student Of Mr Perry 'S From Turkey Istanbul.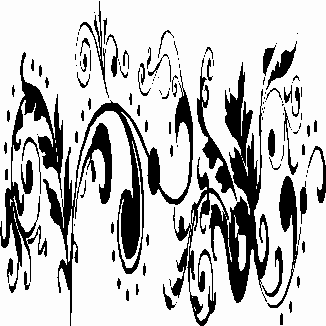 Dear Monica, I am a graduate of Orleans America 1959 and had classes of chemistry and physics with Mr. Perry. I never became a star in any of those subjects but received a B.A. degree. I am now in business and have become very successful owning my company and have become financially wealthy. I only say this to let you know Mr. Perry was the best teacher I ever had and I believe he taught me organization and discipline. Every person that ever was taught by him that I know has told me the same thing. He did not teach science he taught how to approach life and win. I spoke to him last year before he became sick and it brought back many good memories and I hope he saves me a seat in the future right in front of his desk so I will always have great guidance.-----Harvie Butler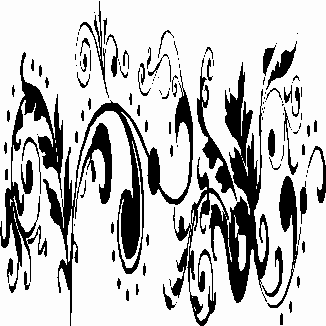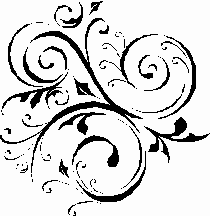 When Marvin arrived at Naples High School in Naples Italy in the late 1960s, I knew immediately that he was going to fit in with the Overseas Teachers crowd. He liked a good martini, he played a superb jazz piano, and had a marvelous sense of humor. By the way, he was an excellent teacher: just ask any ex-student of his!!
Marvin enjoyed life in bella Napoli in his gorgeous villa where many a party went on until, as the song says, "the wee small hours of the morning." I broke my hip in 1976 and Marvin was always there to lend a helping hand and drive me wherever I needed to go. I shall never forget that terrible period in my life.
Let us hope Marvin has found peace at long last. In his later years, he sometimes grew dissatisfied with his life and the people in it. Marvin, wherever you are now that you've left us, we loved you and will miss you!! You will always be remembered. and peace be with you!!
from
Gennaro "Gerry" DeVito
Naples High School Faculty 1967 / 1978
current address:
177 19th Street #5C
Oakland, CA 94612
Telephone: (510) 835-2111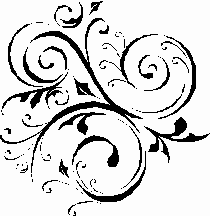 It has been nearly fifty years since I last saw Marvin, yet I can remember him well. Good teachers are rare and just the fact that he is still fondly in my memories of France speak to his demeanor and teaching abilities. It is indead sad to see people of his character leave our lives. Hugh Mulliken OHS class of '62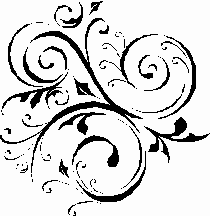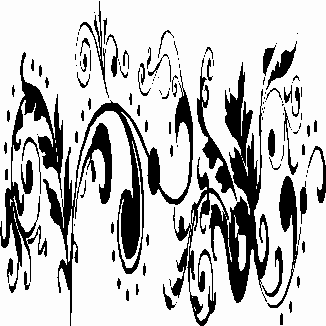 Dave Thatcher passed on the news of Marvin Perry's passing to me and to others who attended Orleans American High School in France.
Science and math were very difficult for me until I studied under Marvin Perry. In a non-judgmental way he explained the mysteries of these subjects so that I was able to understand them. I especially remember when we covered carbon chemistry, where I was able to do well - it gave me alot of confidence to build on. Physics was harder since my math skills were not good but I understood what he was teaching. I loved music and was astounded when I learned he had taught himself jazz piano thru physics - it opened my mind to alot of ideas. I still think of him when I listen to Dave Brubeck. In fact, of all my teachers in the many schools I attended as an Army Brat, I remember him the best and I also celebrate his life!
J. Carole Clarke, Senior
Orleans American High School, class of 1960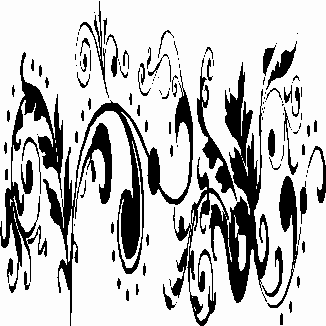 As a fellow teacher in Orleans High School, I considered Marvin a friend. He was a dedicated teacher of the sciences and his student jazz band was terrific. I am greatly saddened.
Norman Friedman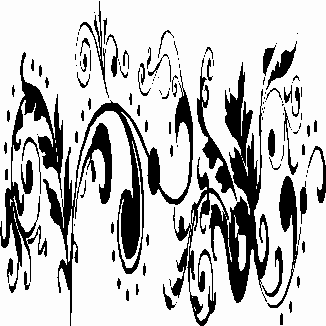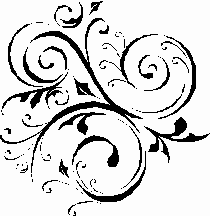 I am one of Mr Perrys students from Spain and I knew your uncle for many years. He was my 9th grade science teacher and he and my father were good friends during our stay in Spain. As a teacher, he let us bring coffee into class which was unheard of then. The fact that kids were allowed to drink coffee at all or to bring it into class was such a novelty. He got major cool points for that among other things. He dressed differently than all the other tie-wearing, botton-down-shirt-wearing male teachers that we were used to seeing. This was the late 60's, but still. I think he was a man ahead of his time.
On the weekends he, my father and another teacher named Dick Rasner would play in a little jazz band. I never got to hear them play a real show, but I do remember Mr. Perry playing piano at parties at our house and others. I remember at one point he lived in this beautiful old farmhouse out in the country that had a pool. Somewhere we have photos of Mr. Perry and my dad in these old fashioned bathing suits; wide, black, horizontal striped outfits that looked like a baggy tank top and knee-length shorts combination. What funny guys!
Although I hadn't kept in touch with him over the years, I do have fond memories of your uncle. He was an interesting guy and a great memory from my youth. I'm sorry for your loss.
Lori Robbins-Murphy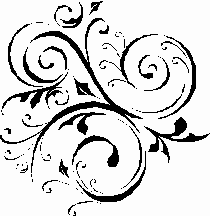 Thank you for the information. Very sorry to hear of Dr. Perry's passing. You and your family are in our thoughts and prayers. God bless you all.
Joanie Selby class of '72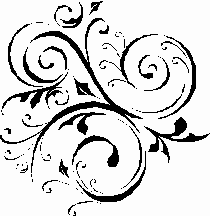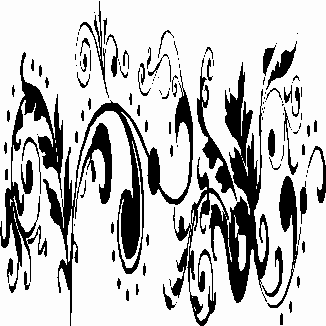 I am not certain that any student fully understands his teacher but what makes Dr Perry stand out, is that I can not remember ever being in his class, but his presense in Orleans American High School, and the impression of knowing much more than (you), gave a sense of admiration one does not find very often. Please know that in rememberance, he was one cool guy!

Monica, Please know I do not wish to intrude but you might like to know that I am an Artist and my work can be seen at

www.mainstreetgalleryarts.org and I am sure that in the future you might want to see what happened to one who really was impressed with Mr. Perry, as I knew him. We were, and still are, a family, and we do like to keep in touch. Jamie, OHS 61 at jmlent@centurytel.net

James A. Tompkins, Class of 61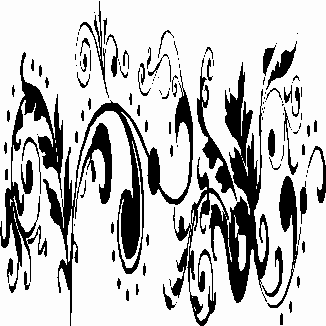 Marvin was my chemistry teacher at OHS. He was, and to this day, remains my favorite teacher for several reasons. He made chemistry fun for me, made me want to do well in his class. He was a very cool dresser, which several of my classmates attempted to emulate. Even better, he possessed quite a sly, mischievous sense of humor, and I mean that in the best way! But Marvin also commanded, and received, great respect from his students. In short, he was a classy person who cared about his students.
I remember wishing "Mr. Perry" well when I learned that he was to be transferred, as I recall, from OHS to teach at Paris American High School.
He, in return, wrote me a short note, closing it with an elegant "Tous mes felicitations". I sensed his sadness in leaving OHS.
Bud (aka Norman) Flette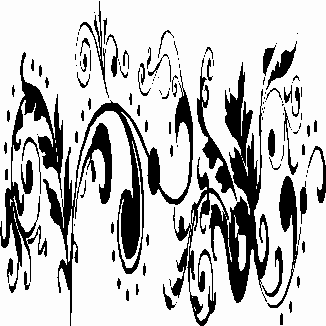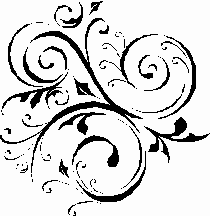 I was a student of Marvin Perry's in my senior year of high school in Orleans, France. I also met my husband that year. He was a student of Mr. Perry's as well. Having been torn from a high school I had attended for 3 years, I was a sullen brat. I refused to study or do homework or participate in classes. These unfortunately are typical for many "military brats." Mr. Perry never accepted any of these behaviors in his classes.
He forced us to think. He never accepted an excuse for not participating in class--he had his way of weedling it out of you. He had a marvelous gift of teaching our brains to learn. I fought it for months, but he got through to me anyway.
I will let his childhood neighbor, Ann Gurney know of his celebration of life. She lives not far from us in Cullowhee, North Carolina.
My husband Don and I will be thinking of him Sunday, and remembering all the good times we had with this marvelous human being. From a classroom filled with fun, but always with a lesson, to running into him in the Orleans area. We both ran into him in Paris, and contacted him a couple of years ago to let him know how favorably richened our lives were to have known him.
I hope you will send Dave an email telling him about Mr. Perry's Celebration of Life. I am sure he will make sure all of us are contacted.
Sincerely,
Don and Moya O'Neal
Orleans American High School class of ''61
52 Dixie Lane
Sylva, NC 28779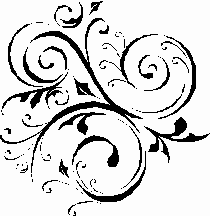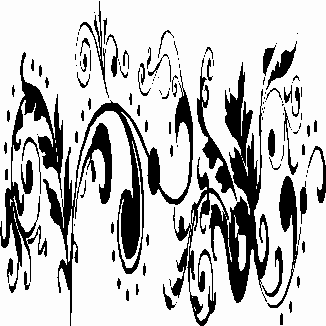 Mr Perry was a cool guy. He dressed sharp, drove a sporty car, had a great sense of humor, was a good teacher, etc, etc, etc. He was well liked. He used to call me "Ducky David Thatcher", because I tried to keep up with him in the sharp dresser category. I had him for chemistry either my junior or senior year at Orleans. That would be 1961 or 1962.
The last time I saw him was at the 1985 OHS reunion I organized in Washington, DC. I wish he had seen his way clear to join us at some of the later ones. Oh well.
Thank you for telling me about his death.
So for now, I'll just go ahead and post a short notice on the class news page that Marvin is no longer with us.
Dave Thatcher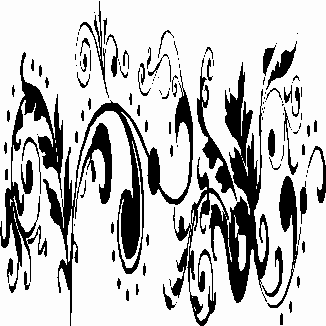 I just learned of the passing of your Uncle Dr. Perry. I am truly saddened by this news. He was a wonderful person and was influential in my pursuit of higher education. I only had him for one class and felt blessed. I can only imagine what it would have been like to have him in the family.
Sincerely,
Shawn
Shawn P. Saladin, PhD, CRC, CPM
University of Texas Pan American Department of Rehabilitation
Assistant Professor/ Coordinator of Deaf/Hard of Hearing Concentration
HSHW 1.126, 1201 West University Drive
Edinburg, TX 78541-2999
(956) 381-2387 (Voice/TTY)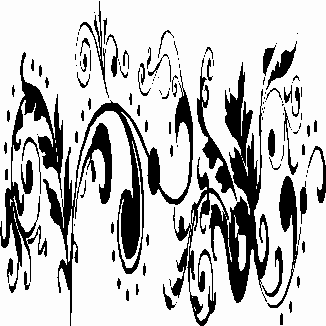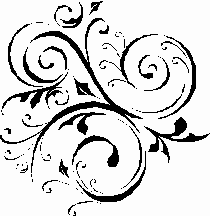 Is it that father time is catching up with all of us. Dave, I remember when I sarted teaching at OHS I was barely 26. Some of my students were not that much younger, at least the ones in the last years of High school. The years have flown. But you know, those years we all shared in Orleans have left indelible memories for all of us who were priviledged to be there.
Marv was one of the fun guys in the faculty and a great teacher as well. Science is an exciting field and Marv helped make it so with his students. He was so involved with Senior functions as I recall, and I'm sure was a confidant to many of those students. Perhaps Monica, your children were treated at the Pediatric clinic by my husband, Major Ralph Olsen. It is a great loss for your family. How wonderful to have a celebration of his life. I'm including our e-mail address, In case you would like to include some photos and tributes. God bless.
Ralph and Eugenie Olsen
RNOLSEN@CHARTER.NET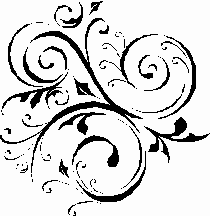 I am Vince Rasper a 1961 graduate of Orleans American HS. Marv was my chemistry teacher junior year and physics teacher my senior year. Of all my teachers at OHS, he was my favorite (this is saying a lot, because, all in all, there was a very good cadre of teachers there during my two years).. He knew his subjects very well and imparted that knowledge to us in a clear, understandable fashion with a very welcome dollop of humor and friendliness. We looked forward to each installment of his bulletin board. What he taught me stood me in good stead when I went on to college and I found that what I had been taught exceeded what most of my fellow chemical engineering students knew about chemistry and physics.
My best wishes to you and your family.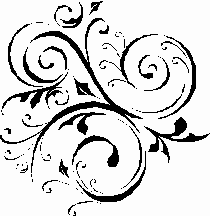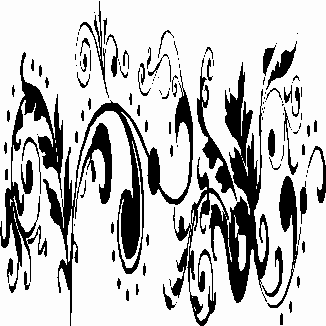 I was so very sorry to learn of Dr. Perry's illness and passing.
He was my 10th grade biology teacher in Orleans, France. I'm sure that everybody who ever had him as a teacher loved him. He was a breath of fresh air and just stood out from everybody in personality and dress. All of the other teachers were very conservative (and nice) in dress. He had white bucks, white tie, pinkish mauve shirt, greenish trousers - NOBODY dressed like that in 1957-58.
He made biology very interesting and fun and you wanted to learn. He always seemed to be a happy person and sort of "passed it on." Wish that he had passed it on to my algebra teacher there who believed in the reign of terror as an effective teaching instrument. I always looked forward to being in biology class.
I was reviewing my sophmore yearbook last August when I attended the OHS reunion in San Diego, and, to my pleasant surprise, he wrote a comment in it about how much he felt that I did for the school. It's been so long, I don't even know what it was I did - but I was always very active in the school.
Please give my condolences to all in your family. If there were more teachers like Dr. Perry, there would be a much higher graduation rate. He was definitely one of a kind.
Judy Weber Cuevas
Class of 1960
Orleans, France - October, 1955 to September, 1958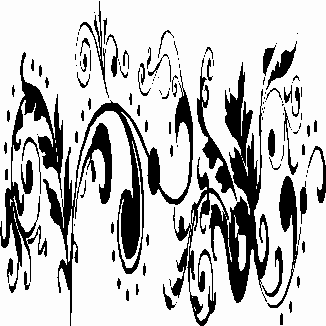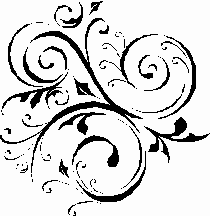 I received an email from Lisa Cianciulli '88 (Naples) that your Uncle Marvin Perry passed away last week. So very sorry for your loss. Mr. Perry, as he was known to us (He was a humble person who didn't let on to us that he had earned a doctorate.), was well liked by all of us who were fortunate to be one of his students. I want you to know that he made a tremendous impact on all of our lives, influencing some of us to pursue careers that were directly influenced by him, our beloved teacher. I was one of his students from 1981-1982 for chemistry and physics at Forrest Sherman High School (also known as Naples American H.S.) in Naples, Italy. I wasn't one of his top students and I didn't do much studying either in his class, but he was very kind and I managed with solid B grades in his classes. He probably would have been surprised to note that I went onto college and took college physics and chemistry classes and then taught high school physical science for two years before returning back to graduate school to become a school psychologist. Mr. Perry's classes were always hands-on with lots of fun lab exercises and the labs are what I remember the most.
I am hoping your uncle is honored with an obituary. I would love to receive a copy. If you could add it to legacy.com, his students, like myself, will help to sponsor it so that all of his former students can post their condolences. As far as I am aware, he taught at Zaragoza High School, Orleans American High School, and Forrest Sherman H.S. (Naples American H.S.).
With my deepest sympathies and condolences to you and your family,
Tawnya Michie Kumarakulasingam '83, 1979-1983, Forrest Sherman H.S. (Naples American H.S.), Naples, Italy - tmkpk@earthlink.net
P.S. Please send me a copy of your uncle's obituary. My contact email is tmkpk@earthlink.net and my home address is 649 East El Prado Road, Chandler, AZ 85225, 480-786-9479.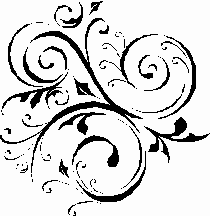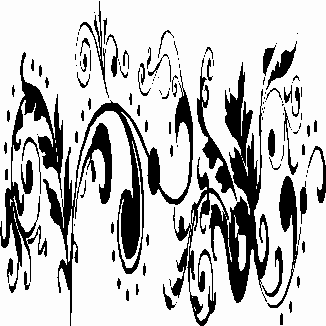 Monica, thank you for letting us all know, and my condolences to you and your family. Back in 98 when I first started the ZHS website and database, and began searching for 'lost Zabbies', Dr Perry contacted me and was very supportive and encouraged me to keep it up.
Although I didn't know him during my years at ZHS we did get to know each other a little bit through email. After realizing that we did all of our work voluntarily and (myself and the other reunion committee members), he sent a donation to us which was very much appreciated. If you have one, could you send me a picture of him for our 'In Memory' page? Also if you have a copy of his obituary, it would be appreciated.
Tess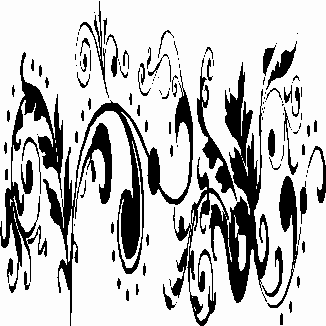 Marvin Perry was a great influence on me in many ways. His character, guidance, a telling me to get my act together academically or it would be a rough life, was an eye opener. It took me five years to get thru high school, but thanks to his sincerity, concern for his students, contributed directly to my changing my academic attitude and going on to get an AA (San Antonio Jr. College), BA (St. Mary's U), Med (University of NC), MBA (Webster U), and Masters in Mil Science (CGSC). He knew somehow that I did have the ability to succeed academically and in life.
Marvin had more confidence in me than I did at the time. He is certainly in my thoughts, my prayers, and I remember him as a teacher and person who had concern for his students. His success was mine, and as a Native American Cherokee, I thank him to this day. I remember him smiling and just a great person.
Respectfully
Abel White
DA G8 LNO CTSF & University XXI Coordinator Whitfill Central Technical Support Facility Quantum Research International ofc (254) 532-8321 ext 2367 cell (254) 289-7314 fax (254) 618-7392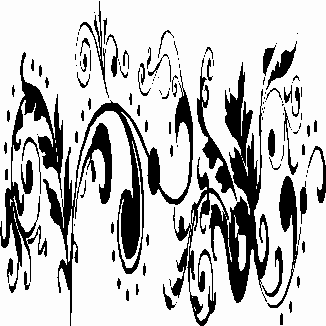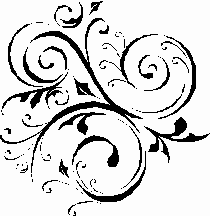 I wish there was a way I could convey to you how much your uncle meant to me. Mr. Perry was my all time favorite teacher!! I was in Orleans High in France and had him for biology and chemistry. He inspired me to become a teacher also and I retired in 1998 after teaching almost 30 years. Some teachers just personify education and that was our dear Mr. Perry. I still vividly remember things he said in class, his sense of humor, as well as class material. You can be sure that he is discussed at every OHS reunion with very fond memories. To me, the world will just not be the same without him. I corresponded with him occasionally over the years and sent him an e-mail in late December that unfortunately bounced back. By the time I got the correct address he was ill. I sent him a card and flowers while he was in the nursing home ( from me AND all of OHS). I hope he was able to realize how much we cared about him...such an extraordinary person.

Please give my sympathy to your family, especially to his sister Martha.

(this is a reply I received after her wonderful letter) …Monica, thank you so much for answering my e-mail. It really made me cry. I cannot get over his death. Would you write some things to me about his life? I have so many questions. He told us in class that he was one of the stenographers at the Nuremberg Trials but never gave any details. Do you know anything about his memories of that? One of our classmates in Orleans lost his father in one of the camps and John and I have kept in touch for over 50 years. What did he think about teaching "military brats"? I know he also taught in Okinawa where I went to kindergarten and first grade right after the war. I am just sick that I never got a chance to just sit down and talk to him after I was grown. You are truly blessed to have him as your uncle. I just got an e-mail from classmate in Thailand who also thought so much of him. You're right, he was one in a billion. Hoping to hear from you, Judy…Please do send me anything about memorials for him. Folks from Naples are also asking me for details as I wrote them in January when I heard he was ill. I can't imagine him in a nursing home.

(The following was written by Judy as well) …I've been writing" a memory of Mr. Perry in my head for days. I hope you can glean something from my other e-mails. In short I adored him! What a teacher and what a wonderful human being. I loved his sense of humor. He was responsible for my career as a teacher. I even started out majoring in biology! He wrote such a nice note on one of my report cards and ended with "Congratulations Parents!". It was so important to me. I felt that I was "okay"...what an affirmation. I will never forget him and am glad we had a chance to re-connect over the years. He was ALWAYS a topic at our OHS reunions

.

Sincerely,

Judy Holdsworth Scott, OHS '60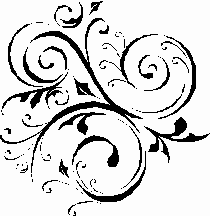 I am so sorry to hear of Marv's passing. Our Condolences are extended to the Perry Family.
Marv was a dedicated Educator. His Students were paramount and with no exception they knew it…The mutual respect was "a natural". He left his mark.
We join in thought and spirit the Celebration of Marv's Life. .
With Sincere Sympathy ,
Eleanore and Emile Mika
Vice Principal, OHS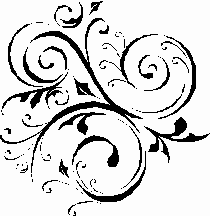 What a wonderful way to remember someone. Wish I could have been there.
My heart and prayers go out to you.

Tranquil Calley (Hudson) 1957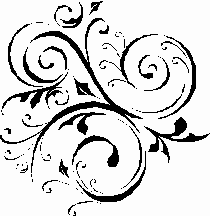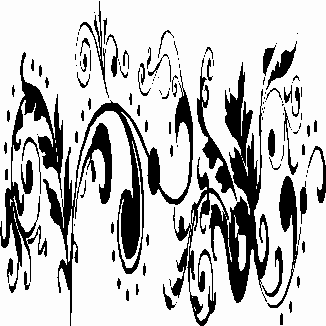 I understand you're Marvin Perry's niece. It seems so awkward to use his first name even after all these years. He was "Mr." Perry to us at OHS.

He was a sensation when he arrived at our little school of 450 kids on an army post set amongst the trees of a French forest miles from the surrounding villages -- which have no doubt grown to towering metropolises since those days, about eleven or twelve years after the end of World War II. He left the scent of Old Spice and swooning girls in his wake as he walked through the halls.

He was -- I'll make this plain and simple -- the best teacher I have ever had. I discovered in my adulthood only a few years ago that I have attention deficit disorder, something which made school extremely difficult for me, although I did well by dint of expending great effort and staying up late. But I found Mr. Perry's classes entertaining, fascinating, gripping. In my senior year he offered me one of the greatest experiences of my life, that of a student teacher. He gave me the "C" kids in general science, and I got to be their teacher for a semester, if I recall the time span correctly. It was glorious for me, and it happened only because he was looking out for me.

He wrote a course outline on the board at the beginning of the year to show us what he was going to teach us. Then he turned right around and taught us what he told us he was going to teach us. Then he tested us on what he told us that he was going to teach us that he taught us.

What a concept.

Years later while at UCLA, dallying with the idea of following in his footsteps, a professor with "Ph.D" after his name explained in detail exactly how things should be taught. It was the way Mr. Perry had done it in high school.

How many lives he has touched.

One night, my father, in a fit of pique over my not applying for a scholarship to be awarded to some of us lucky students, ordered me out of the house late at night to go find Mr. Perry and get him to write me a letter of recommendation because the deadline was the following day.

So I jumped on my motorbike and took off in the dark. I think I got to the chateau where he and other teachers rented apartments. He wasn't there, but another teacher let me into his room. When he arrived, probably about 11:00 P.M., he was such a calming presence. He cheerfully sat down and typed a letter on his Olivetti. I wound up being awarded the scholarship.

Only a couple of weeks before his stroke took most of the fun out of things for him, he wrote to me and mentioned that evening. We had the opportunity to exchange several e-mails and reminisce and pay compliments to one another, an opportunity I now regard as a gift of even greater value than I realized at the time.

There was an OHS reunion in San Diego some months ago in August, I think. And at our table during the dinner and dance evening, the subject of Mr. Perry came up. As I write this, it seems to me that I was able to write to him about this evening as well. It was generally agreed at that table that not only had Mr. Perry been EVERYbody's best teacher ever, but that there was a great deal of love as well.

He danced with all the girls nobody was asking, played the piano beautifully ear (which I do too partly because I knew it could be done because of him), and lived an adventure we all admired.

I'm going to miss him.

Jon Streeter

OHS Class of 1960

(The following was Mr. Streeter's reply to my subsequent email..)

…

Monica,

I am likewise touched by your letter. Hearing about your favorite uncle from you is almost like having him back again. He was certainly one of the biggest influences in my life, and a finer man I have not known.

I'm delighted at the thought of hearing from you again. I sense that there's much to talk about.

Jon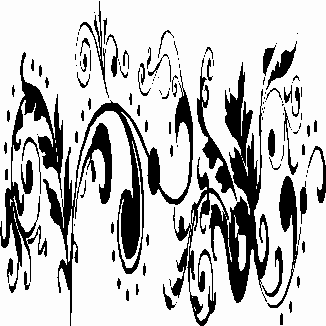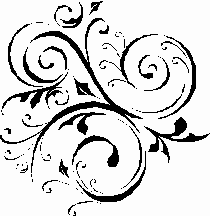 My wife and I were saddened to hear the news of Marv's death. He was a great help in my early days in Orleans. I was brand new to DODDS and to Europe, with his help and friendship I was able to ease into the system and into life in Europe. I was fortunate to be able to live at the chateau when he lived there too. I recall one of my favorite stories of his. He gave two French girls a lift and while they were driving the girls chattered in French making teasing remarks about Marv's appearance. As they left his car, he bid them good day in his impeccable French. Years later, after I had married and rejoined DODDS, we stopped to see Marv in Italy. Just as I had remembered him, he was the gracious host. He certainly will be missed and remembered with fondness.
Don Tallitsch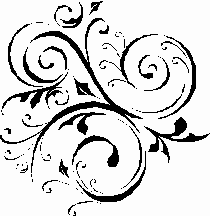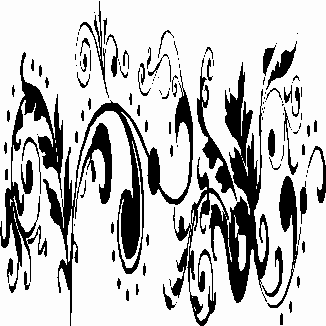 I'm a graduate of Orleans American High School, class of '59. How time flies!
Your uncle was one of the most inspirational teacher-mentors I ever knew – not only in high school, but also through college, graduate school and 31 years as a US Army officer. I started out as one of his "difficult ones". Low motivation, class entertainer, athlete. . . you know the type. If it had not been for your uncle, I could very well have gone the wrong direction in my life. I will miss him dearly and deeply regret that I was never able to meet him again. I did talk to him on the phone during a recent OHS reunion. His memory still served him well.
Let me share with you what is just one of many fond memories. I recall as if it were yesterday going to school one morning (o/a 1958) with Mr. Perry's chemistry test facing me and several close friends who were equally unprepared, to put it mildly. . . . when, to our great fortune, we noticed a billboard announcing try outs for the school "talent" contest. It just so happened to sync with Mr. Perry's chemistry test period – so off we went – 5 of us elated with our good fortune with not the slightest idea of what "talents" we were going to come up with on short notice. Not to worry, we would be rejected and get a pass on the chemistry test.
Well, it took Mr. Perry about a half hour to run us down. I will never forget when he opened the door to the small "auditorium" auditioning site and with a very straight face and icy glare directed the following comment to his five underachievers (in the presence of others with real talent): "It better be damn good!" With that as motivation, we went into overdrive, came up with a singing group ("The Five Dinks", no less). I mean we're into evening practices, the whole works. To make a long story short, we won the damn talent contest a week later with our rendition of "Boney Maroni" and became an item of sorts, singing at the prom, etc. Your uncle was in the front row of the "talent" contest – starting with that icy glare as we made our entre. Before it was over, he was laughing so hard he damn near fell out of his chair. One of my fondest high school memories.
I honor his life. We who knew him are all better people for the experience.
Sincerely, from Bangkok, Thailand,
Ed
Edward J. Corcoran
Asia Connections Incorporated
Bangkok Office: 66-2-253-9039
Bangkok Cell: 66-8-1-629-4360
USA (Cell): 904-377-3686
E-mail:
ACI-Bangkok@inet.co.th
P.S. I don't think we ever did have to take that chemistry test.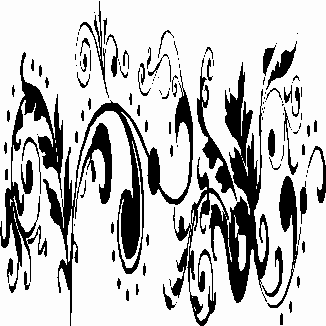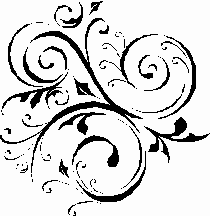 Marvin L. Perry
Marvin Lee Perry of Fayette died March 31, 2009, at the Fayette Caring Center. He was 83.

Born June 3, 1925, he was the son of Artic L. and Grayce Williams Perry.

He served his nation during World War II in the U.S. Army and dedicated over 40 years of his life as a teacher in the Overseas Teaching Program. He taught in many foreign nations and was fluent in many languages.

Survivors include two sisters, Mary Lou Veirs of Unionville, and Martha Richtmyre of Fayette; and nieces and nephews.

He was preceded in death by his parents and brother, Maynard Perry.

At Mr. Perry's request no services are scheduled, however, memorial contributions may be made to Howard County Home Health and Hospice, 101 Furr, Fayette, MO 65248.

Arrangements are under the direction of Carr-Yager Funeral Home.