<![if !vml]>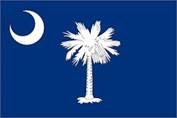 <![endif]>
OHS Reunion 2015
Charleston, South Carolina
1-2 November

Hope you'll join us November 1-2, 2015 (Sunday and Monday), in Charleston, South Carolina, the #1 tourist destination in the US! We will gather at The Francis Marion Hotel within walking distance of many of the historical sites nestled between the Cooper River and Ashley River in the beautiful city of Charleston.

The Francis Marion is holding a block of 75 rooms for the OHS group at the very reasonable rate of $139 per night plus taxes. If you choose to extend your stay, please talk directly with the hotel about those rates. Flying? There's an airport (CHS). Driving? There's a parking garage beside the hotel. The Charleston Visitors Center operates a free trolley that stops at our hotel and can be used to get around the city. There are several tours that originate there as well. We have a lovely hospitality suite at our disposal and a beautiful ballroom for our dinner/dance.
I am attaching a registration form. Please complete it and mail it to me no later than September 1st, and much sooner would be a big help in planning. The form will also be available, along with other OHS Charleston Reunion news, on Dave Thatcher's OHS website: http://orleansamericanhighschool.com/ There will also be ongoing conversations about our reunion on the OHS Facebook page (you can find a link on the OHS site). As always, names of attendees won't be added to the list on the web site until the registration form and check are received – and that's when the fun begins!
The registration fee is $120 per person and is nonrefundable. This covers not only our dinner/dance with the live music of Palmetto Soul, but also includes other costs such as the hospitality suite, name tags, and other incidentals. Please make your checks payable to Candice Reynolds and mail them to me at the address on the registration form. I am setting up an account with USAA for the reunion fees and payments of costs. Should any funds remain after the reunion, they will be added to the OHS reunions account.

Reserve your room now by calling either 843-722-0600 or 877-756-2121 and referencing the Orleans American High School reunion. If you'd like to check out the hotel, please go to www.francismarionhotel.com.

If you have any questions about the reunion, feel free to email me at candicerr@comcast.net. I'm excited about a Charleston reunion and hope you will be too.

Candy Rogers Reynolds
Class of '65